VERMEG EMPOWERS TALENTS
FOR VERMEG, CREATING VALUE MEANS THAT ALL OUR EMPLOYEES ARE EMPOWERED TO MANAGE THEIR OWN EVOLUTION, JUST AS VERMEG EVOLVES!
Evolution is at the very heart of Vermeg. We have set up significant actions to promote talent and mobility along a motivating career process.
Well-being matters at Vermeg, and even more appetite for innovation: we are convinced to succeed in moving towards better future, because Vermeg's men and women are passionate to innovate, apply new methods and deliver value.
VERMEG EMPOWERS DIVERSITY
Vermeg promotes Gender and Cultural Diversity. We are passionate for technology, and even more passionate for human. To succeed in digital transformation, time-to-market deliveries and innovative services, Vermeg brings together talents coming from all backgrounds.
VERMEG is a distinctive company, where every woman or man is empowered to bring initiative, experience, sense and awareness to the team. Together, let's be Committed, Ingenious & Authentic!
VERMEG ACADEMY, BEYOND TRAINING
As from the very first day, you will be attending a 3-day Welcome Training, to discover Vermeg's ecosystem and strategy to conceive, develop, customize and deliver software and digital solutions for Insurance and Finance.
You will also discover how much Vermeg cares about the deep understanding of its clients, team spirit for success, continuous improvement and learning.
VERMEG Academy is more than training, it is a spirit of mind. At Vermeg Academy, continuous training and sparring is delivered on international business trends and issues, on technical knowledge and innovation, on skills for personal improvement. With Vermeg Academy, let's also open our minds as citizens of the World.
OUR AMBASSADORS!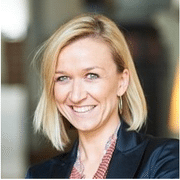 "Working at Vermeg meant choosing an ambitious and solid business project and having the opportunity to contribute to the success of fast-growing solutions.

It also means value working with high-performance teams, able to put their know-how at the service of complex projects, and this, in an always friendly and supportive atmosphere

My mission within Vermeg is to develop and support clients, mainly in the territory of Luxembourg. This involves strategic customer monitoring, permanent advice and the setting of long-term relationships that create value for everyone.

What I particularly like at Vermeg is its responsiveness, its flexibility and therefore its ability to adapt to changes in the market, technologies and customer needs. A Company that keep moving! "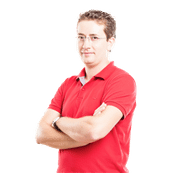 "When I came to Vermeg in 2005, I had no previous experience.

Through clever and individualized coaching and empowerment, Vermeg offered me the chance of climbing up the ladder: from enriching consultancy positions, to motivating team leading and project management responsibilities, then to empowering management roles.

Delivering each project, harvesting each single client congratulation, undertaking each race against competition – all around the world – is a true self-realization.

But it is not only about being professional… What stands out for me is that Vermeg is also a company with distinctive culture and values… in the heart and mind of everyone of us. This is something we feel in each interaction between one another, and it goes all the way up to our executives and founding partners.

Today, we are in 2019 and I'm still so proud to be part of it!"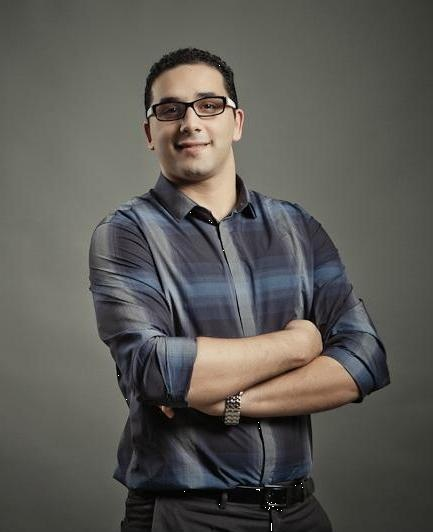 "Why Vermeg? Because it's one of the best software publishing companies, and because it's a company with Tunisian origins that has proved itself internationally.

It was my first step into the professional world. I've been here since 2010 and I feel just as good as I did when I started. The tasks are combined with interesting projects for prestigious clients, and it's thanks to an impressive team spirit that we are able to meet all our challenges.

For me, working for Vermeg is a unique experience. Both on a professional level, because I learn something every day, and on a personal level, because my colleagues have become… a second family.

Vermeg continues to grow all the time. I could see myself as the head of a subsidiary in a few years!"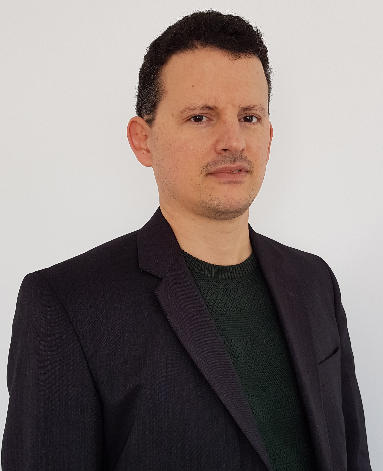 "A business, a family, meetings, opportunities and a perpetual challenge – these are the words that come to me when I think of the Vermeg experience.

I joined Vermeg in 2001, and learned to progress technically, while the company itself transformed its solutions to remain "at the cutting edge" and at the top of its game for its Clients.

Professionally, I've been able to take on increasing responsibility as I've progressed within the company.

On a personal level, the contacts that I've made, both with my Vermeg colleagues and with our clients, are the most valuable and remarkable assets.

Today's challenges are considerable. We are on the cusp of a profound change in the software behavior that our clients expect. The "all-digital", continuously changing, demands still greater quality and 'hauteur'. I can't wait to help build this promising future and make my contribution.

With Digital, it's above all a continuation of our human adventure!"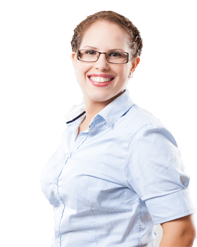 "Today, after twelve years, I am… a proven 'Vermegian'!
It's been nothing but challenges and emotions…
Vermeg is not just a financial software publisher, it is:
… an attitude and state of mind,
… a big family, rich in diversity and complicity,
… a will to achieve targets: "Passionate to Deliver!"
I am 'Vermegian' through and through!
In 2004, Vermeg adopted me and gave me a chance.

Ever since, Vermeg has continued to provide this double dimension: professional enrichment through developing my skills, and the feeling of being surrounded by a passionate family of experienced 'Vermegians' who turn problems into opportunities and challenges into success!

At Vermeg, we face a new project every day, a new challenge and a new chapter to be written in the 'Vermegian' success story.
Vermeg has made me persistent, motivated and tenacious in finding success.
Today, Vermeg continues to push me along the path towards excellence.
At Vermeg, life is beautiful and always will be."
Australia – Sydney
Level 29 Chifley Tower, 2 Chifley Square
Sydney NSW 2000
+61 292 169 025
China – Hong Kong
Unit 901, 9th Floor, Harcourt House,
39 Gloucester Road
Wanchai, Hong Kong
+852 2689 9100
 Japan – Tokyo
Level 14 Hibiya Central Building,
1-2-9 Nishi-Shimbashi Minato-ku
Tokyo 105-0003
+81 3 5532 7454
Singapore – Singapore
112 Robinson Rd #11-03
Singapore 068902
+65 6720 1012
Tunisia – Sousse
Avenue de la Liberté, Sahloul 2
4051 Sousse
United States of America – New York
205 Lexington Avenue, 14th Floor, New York
NY 10016
+1 212 682 4930
Belgium – Brussels
37-40 Regentlaan
B – 1000 Brussels
+32 2 224 99 00
China – Shanghai
15th Floor, World Trade Tower,
500 Guang Dong Road,
Shanghai 200001, P.R. China
+86 (0)21 6341 1230
Luxembourg – Luxembourg
Boulevard Marcel Cahen,
52 1311 Luxembourg
+352 47 57 39 1
Spain – Madrid
Paseo De La Castellana 141, Planta 19
28046 Madrid
+34 843 990 015
Tunisia – Tunis
Rue du Lac Biwa, Les Berges du Lac
1053 Tunis
+216 71 160 600
Brazil – São Paulo
Av. das Nações Unidas, 12901 – 12 andar, Brooklin Paulista, São Paulo – SP
São Paulo 04578-910
+55 11 997211314
France – Paris
8-10 Avenue de l'Arche
92400 Courbevoie
+33 1 40 13 29 00
Mexico – Mexico
Av. Paseo de la Reforma 296
Col. Juárez, Del Cuauhtémoc
Cd. de Mexico, CP 06600
The Netherlands
Strawinskylaan 411
WTC, Tower A, 4th floor
1077 XX Amsterdam
+31 858 080 0 16
United Kingdom – London
3rd floor, 17 Bevis Marks,
London, EC3A 7LN
+44 (0) 20 7593 6700